Glass Rooflights are an ideal way of creating more natural light in loft conversions, studios, apartments, stairwells and extensions to create more liveable space and add value to your property.
Our glass rooflights are made to precise customer styles and specifications, manufactured to the highest standard with the best quality materials. Featuring excellent thermal performance and full compliance with building regulations, Glass Rooflights from GH Interior Glass always make a great addition to homes or workspaces.
---
Glass Rooflights.
Glass Rooflights are highly effective in internal rooms where external windows are far away or too small to bring enough light. Glass Rooflights are also beneficial if side windows are restricted due to neighbouring properties.
At GH Interior Glass, we can help you create an all year round living space. Using the latest in glass technology, our expert team of rooflight specialists can provide double and triple glazed products to ensure your space remains warm in the winter and cool during the hotter months. All our work complies with British Standards and Building Regulations: our quality service is guaranteed.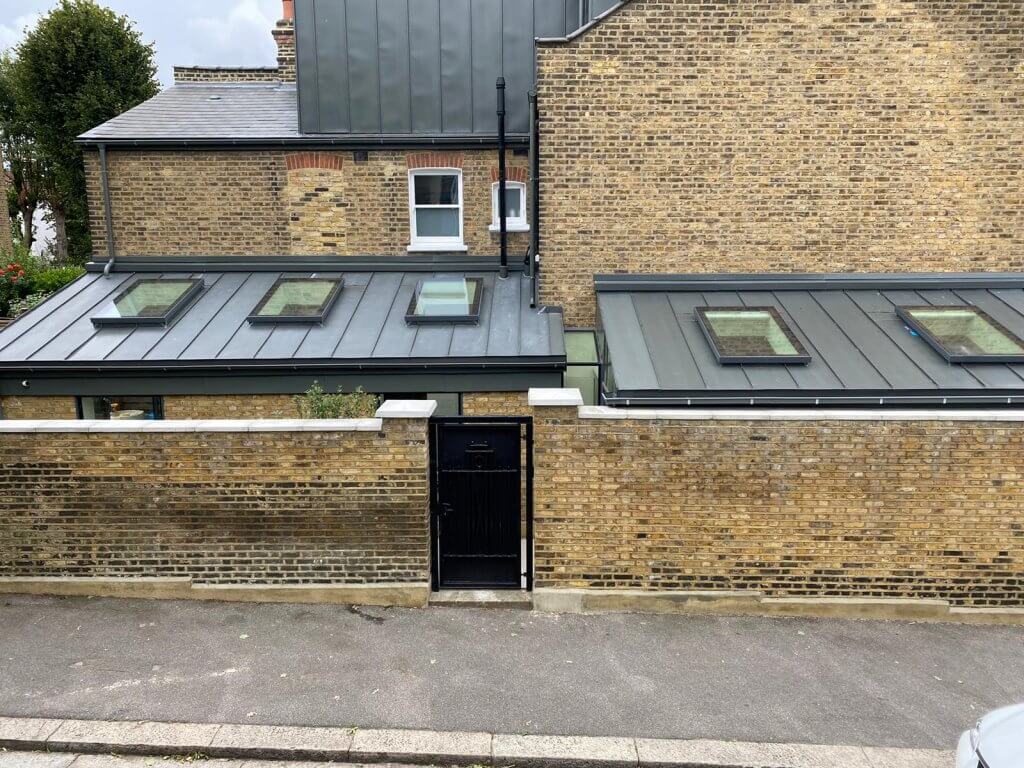 Our bespoke minimal frame Flat Rooflight design creates a beautiful aesthetic external look, completely frameless internally to bring the much needed outdoor feel for your living and work spaces. Custom made frames also allow us to build around existing old structures or makes endless possibilities with new builds.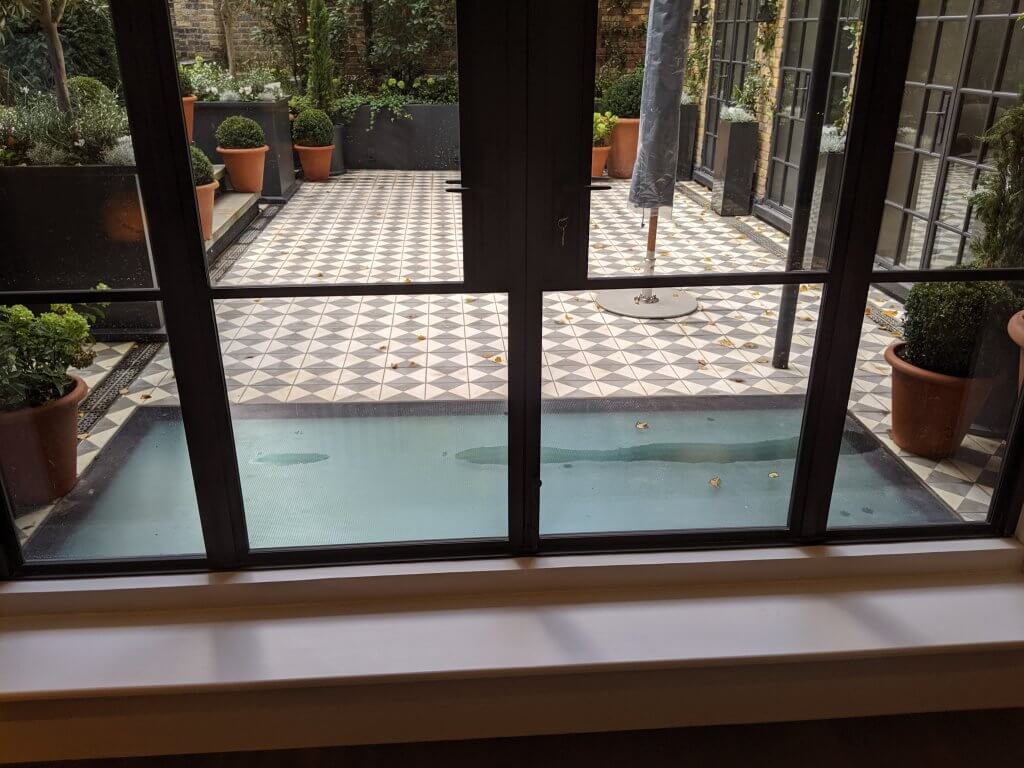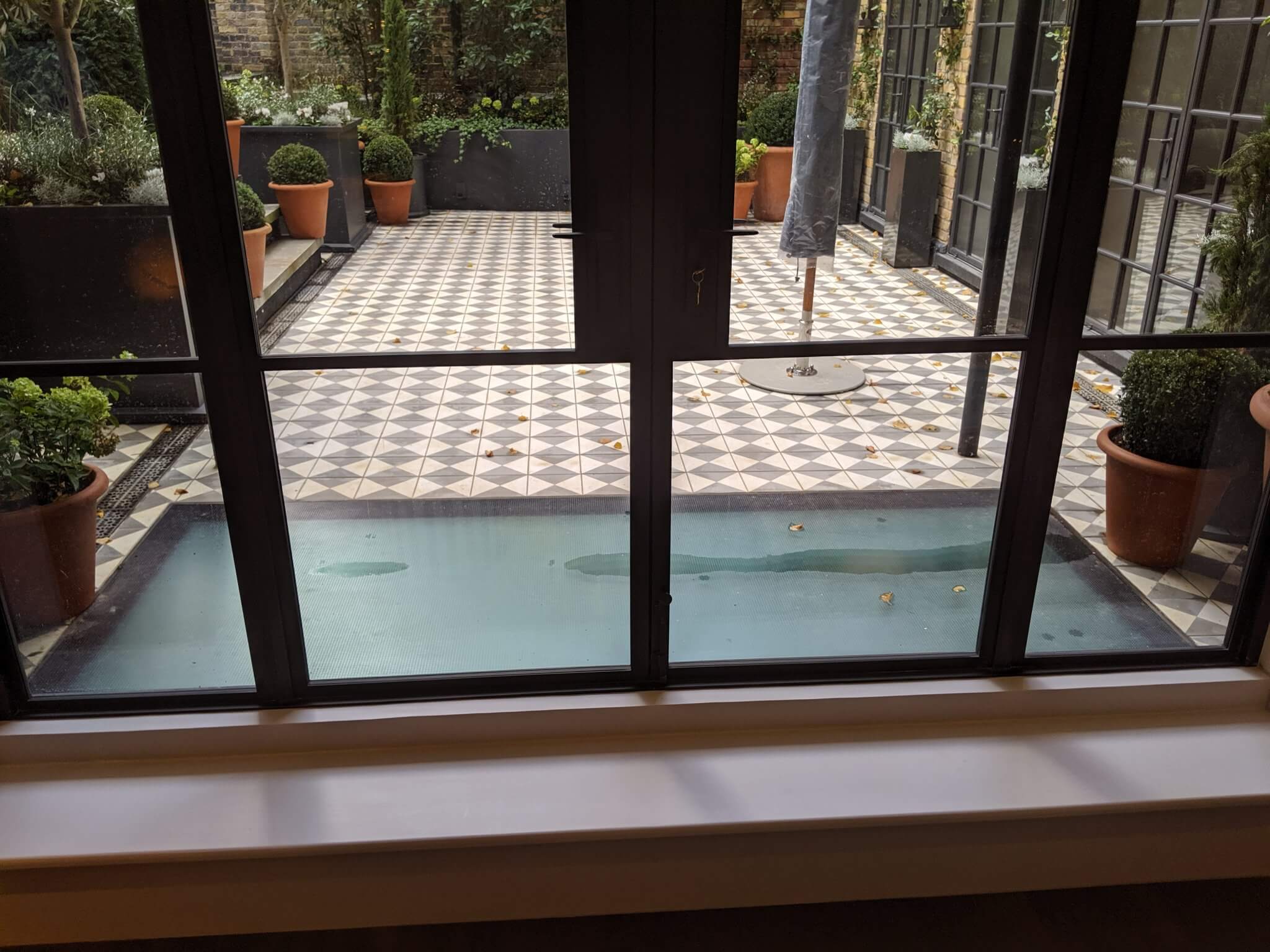 Structural Glass Walk-on Rooflight designed to provide a 'frameless' internal view that maximises daylight inside the building. Walk-On Rooflights are the perfect solution for roof terraces, or similar roofing areas, where there are likely to be pedestrians. These rooflights are specifically designed for strength while still providing high levels of natural daylight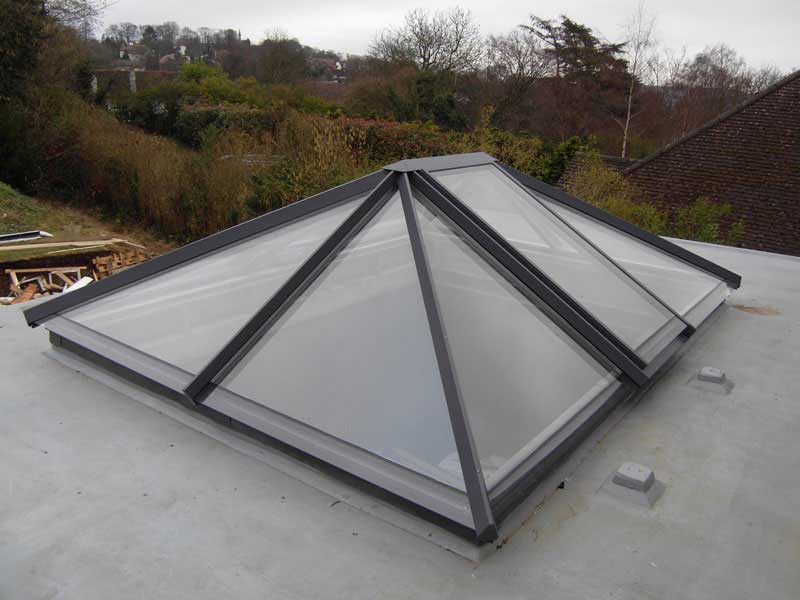 Pyramid Rooflights are designed to provide an ultimate and unrivalled view from your home. The slim line design and aluminium frame gives the product a sleek appearance whilst maximising the use of light and space. Extruded aluminium section polyester powder coated to any standard RAL colour
Why choose us?
Fully bespoke
We can design and provide structural calcs full working drawings for sign off to suit your Rooflight requirements.
Made in the UK
We work with the top UK manufacturers, so you can expect the highest standards of quality, security and design.
Established 25+ years
Our 25+ years of industry experience is your assurance of our capability and professionalism.
---
A selection of our Rooflight projects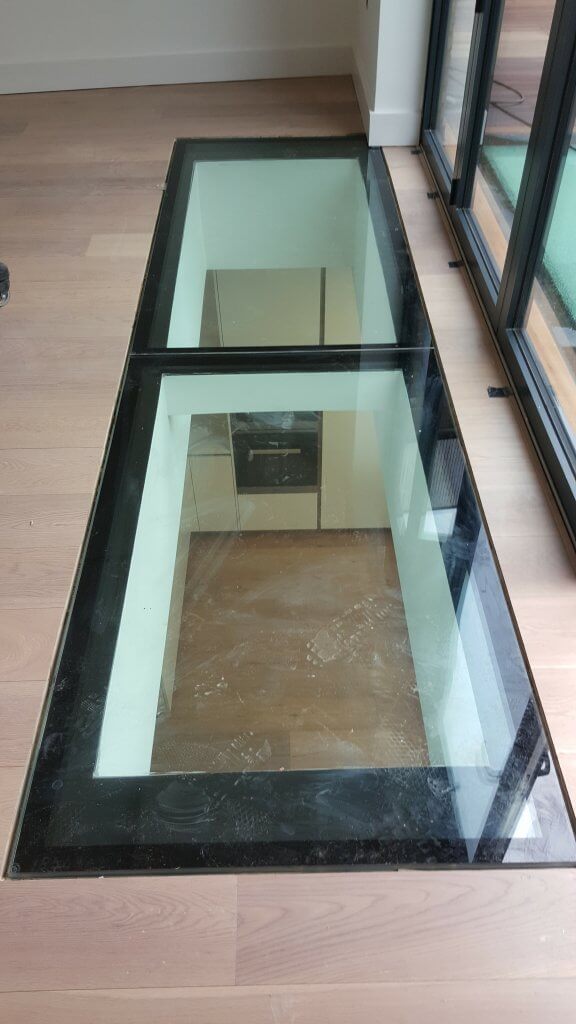 Some of our clients
ARE YOU INTERESTED IN A NO OBLIGATION SITE VISIT & BESPOKE QUOTATION?
If you have any queries relating to glass Rooflights, we would love to be of assistance. We offer free, no-obligation site surveys and advice to all prospective clients; we work in London and the Home Counties.
Please contact us via e-mail or the Call Back form below. If you'd rather phone – you can reach us on the below number to discuss all your glass protection screen needs.
CALL
020 8461 8966
EMAIL
[email protected]
---
Glass Rooflights FAQs
How much will my glass rooflight weigh?
The weight of a rooflight very much depends on the dimensions and specification but to gibe you an example, a 3000mm x 1000mm glass rooflight will be much heavier at 130kg compared a 1000mm x 1000mm rooflight at 50kg and an electric opening glass rooflight will weigh more than a standard glass rooflight due to the electrical mechanisms.
How do glass rooflights impact energy conservation?
Rooflights are known for sustainability credentials to help you save money on your energy bills, lower your carbon footprint as well as the aesthetically pleasing features they bring to your home. Some people are concerned that a room with a glass rooflight will be too hot in the summer and too cold in the winter, however modern features in the design of our glass rooflights have eliminated these effects.
We offer glass rooflights with optional vents in order to let any warm air escape, keeping the room cool during summer. Glass and positioning play a role in temperature as well. Most glass rooflights are double glazed ensuring warmth remains indoors during the colder months and we also offer different light transmission options for the glass so you are in control of how much light you want to let in. The size and position of the roof window determines what time of the day your room will fill with light and heat.
Are your glass rooflights eco-friendly?
At GH Interior Glass, we source all materials from England so limit emissions due to long haul deliveries from abroad. Our glass rooflight frames are made from aluminium, so are 100% recyclable. Our glass rooflight designs are some of the most energy efficient glazed rooflight units available.
How much do glass rooflights cost?

Cost depends on which glass rooflight you need. GH Interior Glass offer a wide range of custom options in terms of material, size, frames, style and features such as manual or electronic opening ventilation and self-cleaning. As we build our own glass rooflights, we are confident that our rooflights are highly competitive, without compromising on the quality. Our team of glass rooflight experts can assist you with any pricing enquiries.