GH Interiors Glass rooms provide you with a relaxed satisfying environment for you to enjoy your garden, whilst protecting you from the changing seasons.
Our Glass Rooms are very Versatile meaning many variations are possible to suit the structure of your building.
We have optional extras of Sliding doors and vertical blinds so you can create a unique space suited to your requirements.
---
GLASS ROOMS AND AWNINGS
Available in many different designs and fixtures to suit your home.
Sitting in your Garden in a warm cosy room with uninterrupted views is a great place to entertain family or friends.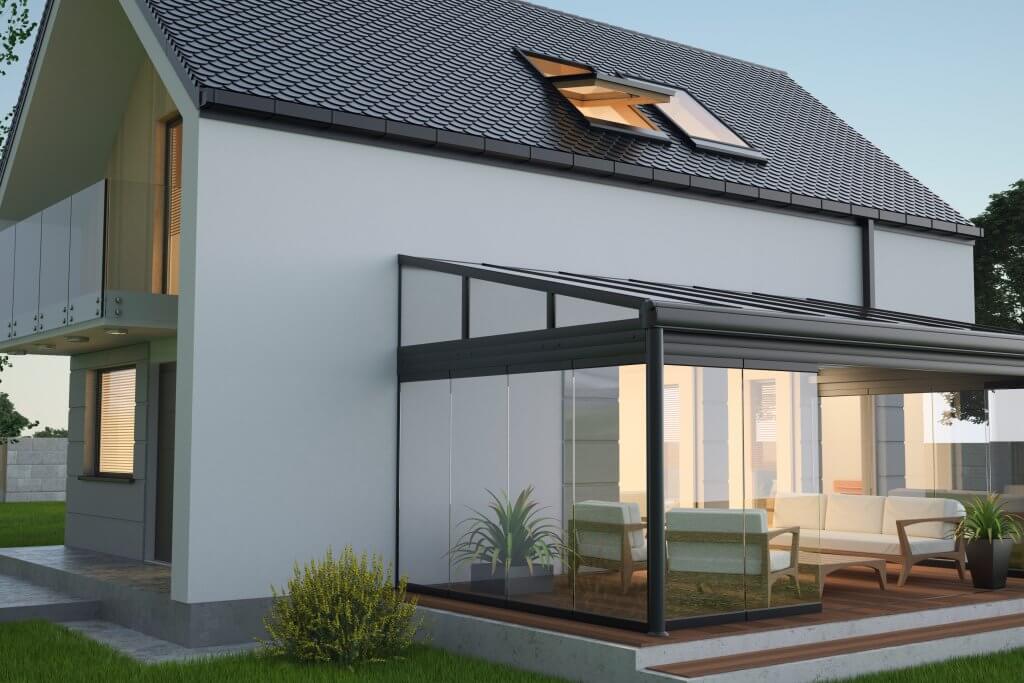 The glazed roof draws huge amounts of natural light onto the terrace below. Integrated electric blinds can be added for comfort when the sun is at its peak.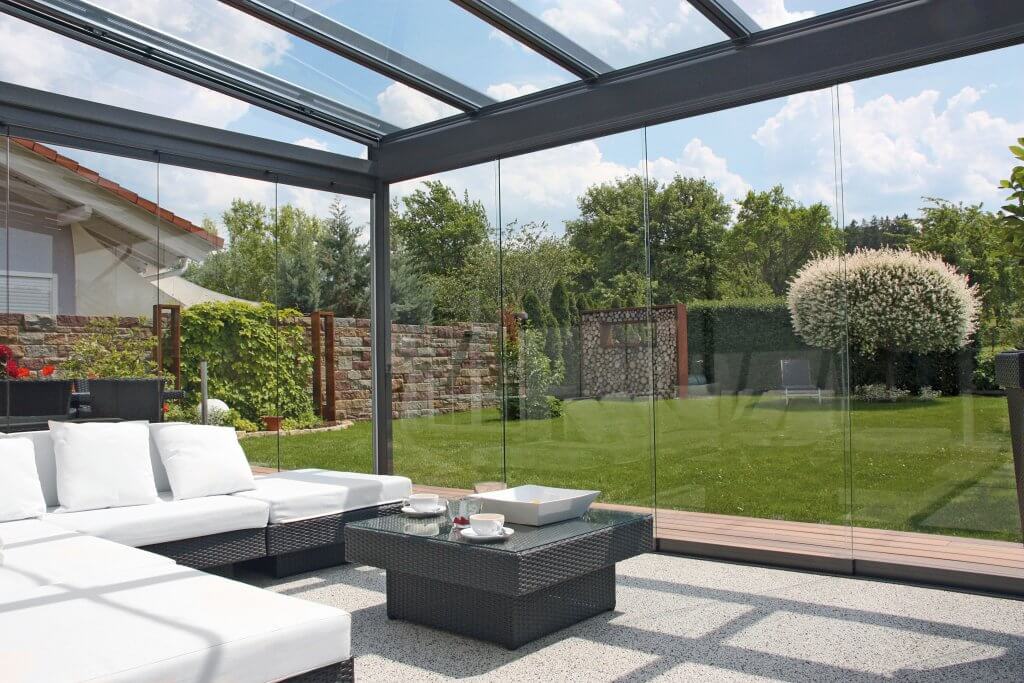 Our Sliding Glass door option provides wind and weather protection to your Garden glass room. The doors are smooth running and easy to operate and give uninterrupted views of your garden.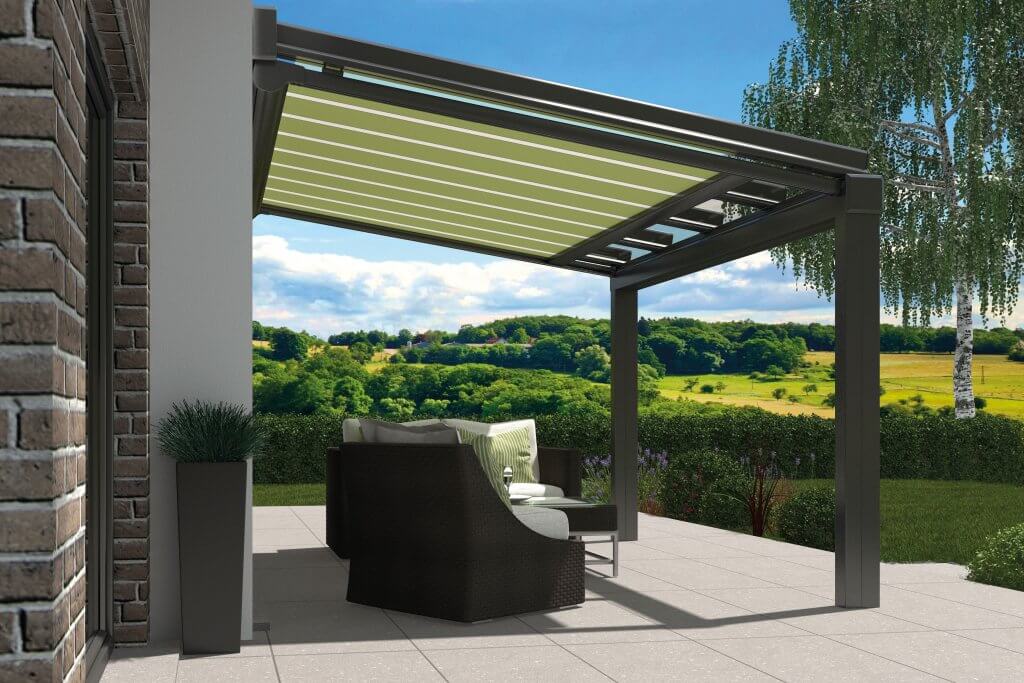 Verticle awnings are ideal for shade when the sun is at its peak and you need some shade whilst still enjoying your outdoor garden space.
The awning is very easy to operate and can be removed and stored for the Winter months.
Why choose us?
Fully bespoke
The Garden glass room system is fully adaptable to suit your needs.
Fast track service
When you need to meet tight deadlines, we can help with our fast-track service.
Made in the UK
We work with top UK manufacturers, so you can expect the highest standards of quality, security and design.
Established 25+ years
Our 25+ years industry experience is your assurance of our capability and professionalism.
---
A selection of our Glass Room & awning projects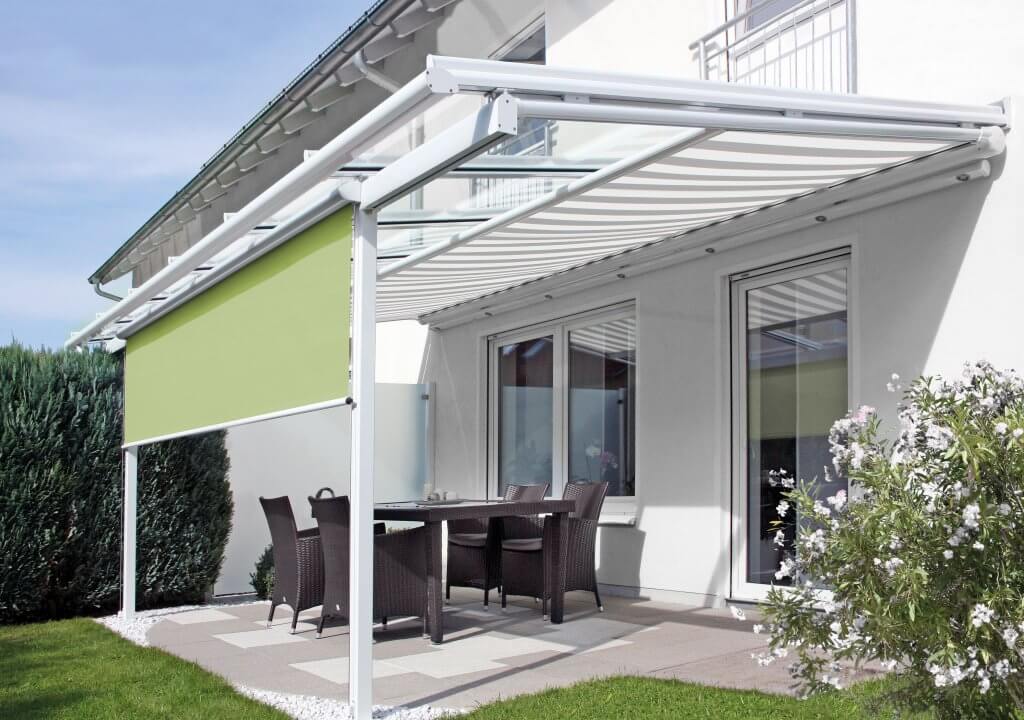 Some of our clients
ARE YOU INTERESTED IN A NO OBLIGATION SITE VISIT & BESPOKE QUOTATION?
If you have any queries relating to glass protection screens, we would love to be of assistance. We offer free, no-obligation site surveys and advice to all prospective clients; we work in London and the Home Counties.
Please contact us via e-mail or the Call Back form below. If you'd rather phone – you can reach us on the below number to discuss all your glass protection screen needs.
CALL
020 8461 8966
EMAIL
[email protected]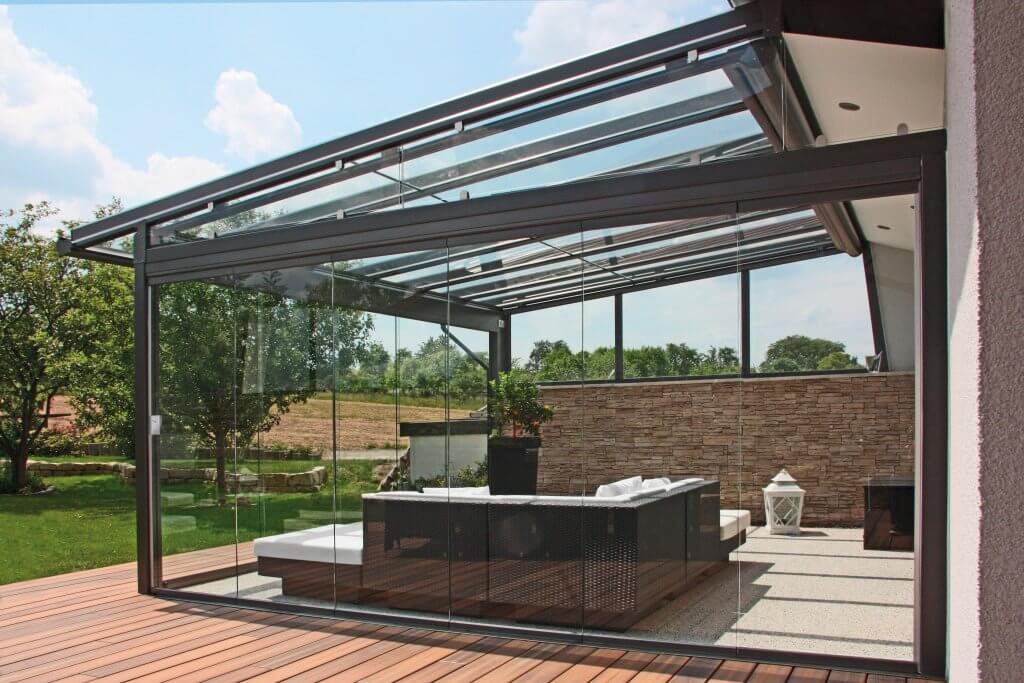 ---
Glass Protection Screen FAQs
Why should I buy a Glass Awning from GH Interior Glass?
We believe you should purchase from us due to our entirely open pricing strategy and our level of proficiency in installing customised goods like glass awnings. The glass awnings and room systems are made in the UK, and we provide and install them together with other services like decking, specific brackets, lighting, heating, and any necessary concrete pads. All of these are available and set up precisely as needed.
Can you cover and protect a large area with a Glass Awning?
We can, yes. Although we'd like to state that our goods' sizes are virtually limitless, there are, of course, practical and technical restrictions. The different fixed or retractable roof cover systems we provide can cover extremely vast areas, but when the area to be covered is sufficiently enough, other variables inevitably come into play. Large areas and systems frequently experience two basic problems. One of the primary issues with protecting and extending an existing area close to a building on vast expanses is either not having enough building structure to fix to or not having enough building height.
Does a Glass Room or Glass Awning need Planning Permission?
Technically, the answer is no, but it does depend on size, regional planning standards, conservation area limits, location, and other factors—most importantly, how it might impact your neighbours! The glass room begins life as a straightforward glass roof structure, which places it in a grey area for planning applications. However, most glass constructions of any size will likely need planning permission or building regulation clearance. Recent instances of local governments favouring glass roofs or glass rooms in conservation areas and approving requests made on the grounds that the structure's modest design does not detract from the building or its surroundings have come to light.