UV Bonding allows the glass to be adhered directly to other glass or mirrors making it perfect for the creation of elegant glass furniture. The technique creates a joint cured by ultra-violet light that is stronger than the materials.
GH Interior Glass can create beautiful and bespoke pieces of glass furniture and shelving units using UV bonding technology with strong invisibly joined pieces of glass to any size or shape. Glass coffee tables, console tables, glass desks and dining tables can all be made in glass.
---
BESPOKE GLASS FURNITURE MADE BY UV BONDING
GH Interior Glass can design and construct glass furniture to your specification. By applying the latest and most innovative UV bonding equipment and techniques, we can create beautiful glass furniture. If you are looking for a sleek and modern glass piece of furniture, we can mix style and practicality to take a glass and turn it into a stylish statement piece of furniture ideal for your home or workplace environment.
.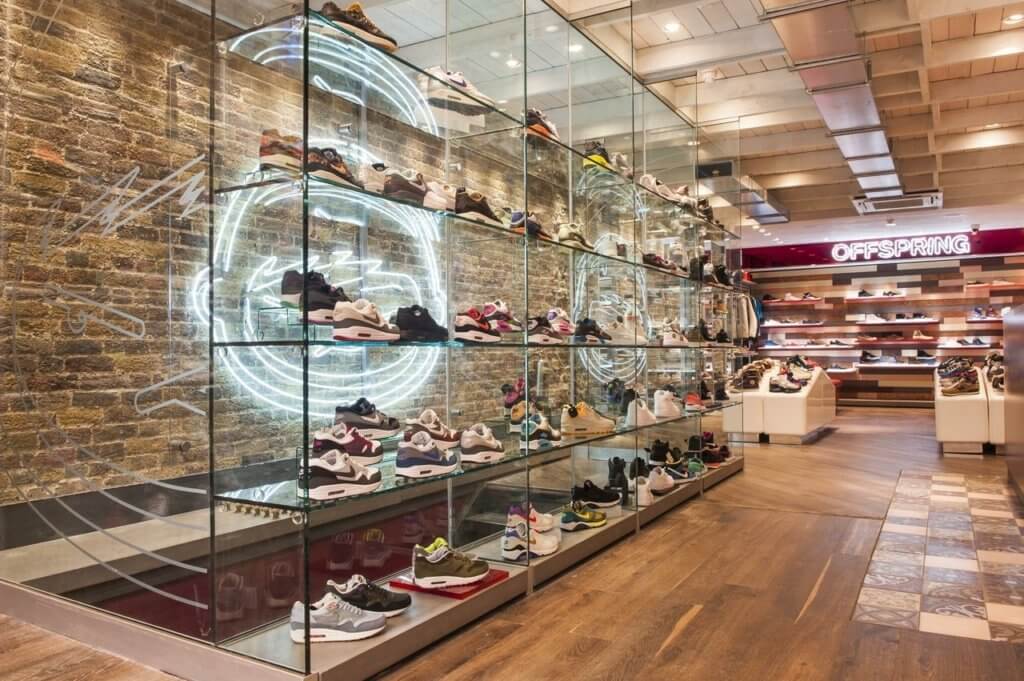 Glass to Glass applications to display your goods in a shop environment helps give the clients an open feel, imagine this was a large wall with shelves and the difference that would make to the overall design. #OFFSPRING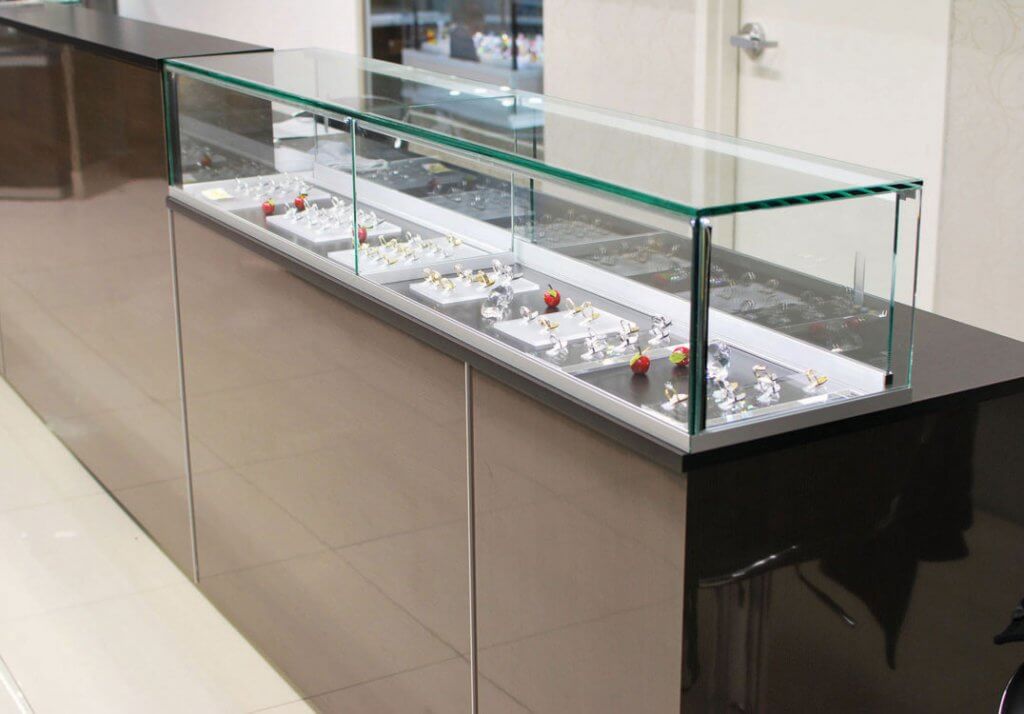 A simple Display made from UV bonded glass to help display beautiful products. When the products are expensive special anti-bandit glass can be used to keep your products safe.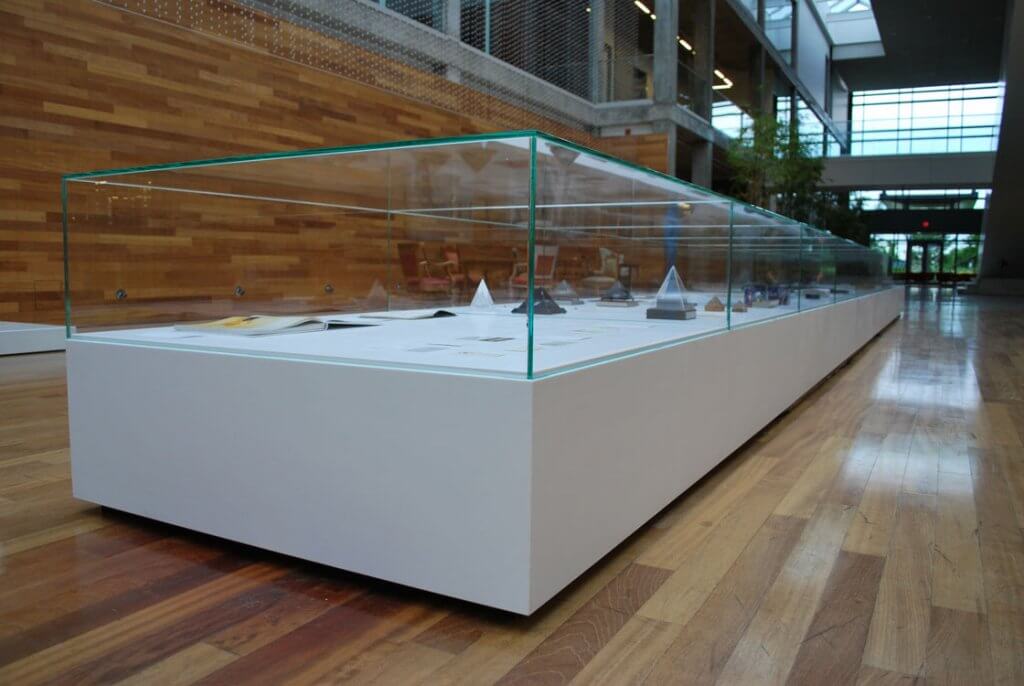 UV bonded Glass Display cabinets can be found in most shops but also in Museums and restaurants, low iron glass achieves the best clarity to showcase your products.
Why choose us?
Fully bespoke
We create glass UV bonded furniture using many different applications to suit your requirements
Fast track service
When you need to meet tight deadlines, we can help with our fast-track service.
Made in the UK
We work with top UK manufacturers, so you can expect the highest standards of quality, security and design.
Established 25+ years
Our 25+ years of industry experience is your assurance of our capability and professionalism.
---
A selection of our UV bonded projects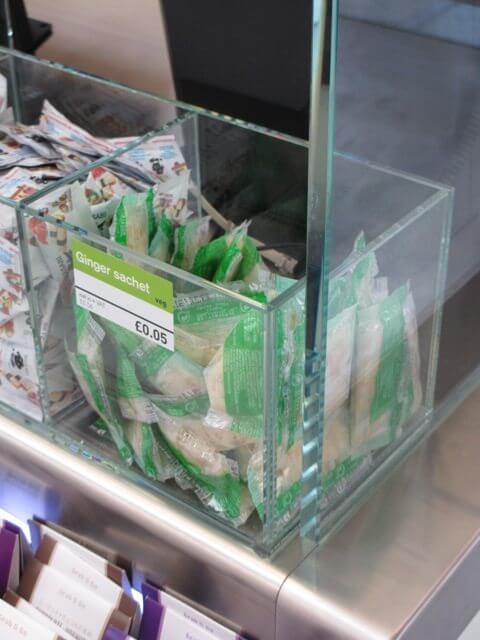 Some of our clients
ARE YOU INTERESTED IN A NO OBLIGATION SITE VISIT & BESPOKE QUOTATION?
If you have any queries relating to UV bonded glass, we would love to be of assistance. We offer free, no-obligation site surveys and advice to all prospective clients; we work in London and the Home Counties.
Please contact us via e-mail or the Call Back form below. If you'd rather phone – you can reach us on the below number to discuss all your UV bonded glass needs.
CALL
020 8461 8966
EMAIL
[email protected]
---
UV Bonding FAQs
What is UV bonding?

Glass UV bonding is the joining of two pieces of glass or glass to metal using ultra violet light with a curing adhesive.
How strong is a UV bond?

Incredibly strong. In fact, in tests we have joined toughened glass to toughened glass and then tried everything to break the joint, the glass always breaks before the joint!
Can you repair a damaged glass UV bonded table?
Yes, we have repaired many tables that our customers have accidently damaged. A photo of the damage can normally let us know if the repair is possible.
How clear is a UV bonded joint?
Absolutely crystal clear, the adhesive has the same clarity as water.